CONNECTIONS
noun: a relationship in which a person or thing is linked
or associated with something else
An ITC Infotech Alumni Newsletter
ITC INFOTECH
We're All In This Together
The COVID-19 pandemic has immensely changed the world – the way we live and work. As we continue in this new era of human life, ITC Infotech has been in the forefront, driving many employee-centric initiatives and making meaningful social impact through community engagement.
Keeping the health and safety of employees, ITC Infotech has created a holistic support system that included policy interventions, wellness programs, financial assistance, and enabled a secure work from home. We have also set up a COVID Care Helpline, managed by employee volunteers to support colleagues and their families. ITC Infotech has facilitated vaccination for employees and their dependent family members, and all our extended support staff. Mega camps were organized across cities to enable vaccination in a safe and stress-free environment.
Driving citizen initiatives, ITC Infotech has partnered with BBMP in Bangalore to set up
COVID-19 Care Dashboard
, a data-driven analytical system to help the local administration coordinate relief work more efficiently.  ITC group has set up a
200 bed COVID-19 facility
in Kolkata among others.
These are stressful times. Please continue to stay safe, cautious and stay connected. If you or your family members need any support, please do not hesitate to contact us – we are there to help.
In Conversation With Mr. S Sivakumar
In this video, Mr. S Sivakumar, Vice Chairman of ITC Infotech, highlights the DNA of ITC Infotech and the synergies arising out of our unique lineage with the parent Group.
Joining Back To The ITC Infotech Family
Keeping the safety and wellness of our employees, ITC Infotech has facilitated COVID vaccination for employees, their dependent family members, and all extended support staff. The vaccination drives were organized in Bangalore, Chennai, Pune, NCR, Kolkata, Hyderabad, Mumbai, Lucknow and Jaipur. With support from our employee volunteers, these camps provided a seamless experience in a safe and stress-free environment.
Catch glimpses of the camp in Bangalore
CELEBRATING OUR TALENT
Rewards & Recognitions
Club of Honor
ITC Infotech has instituted a special rewards & recognition program called Club of Honor last year. This is the highest honor and the most coveted set of awards in ITC Infotech and the benefits are significantly differentiated from all other award programs. The Club of Honor recognizes employees who continue to go above and beyond and deliver results consistently. Two glittering award ceremonies were held in FY20-21 to celebrate the success of our employees. We are committed to sustaining the culture of recognition and team collaboration through an inclusive and performance driven rewards framework.
Long Service Awards
Many employees have achieved different anniversary milestones this year. We have recognized the employees who have spent considerable tenure with the organization. These are employees who have reached the milestones of 30, 25, 20, 15, 10 and 5 years with the organization and have been a significant part of our growth and success. Through a video, the employees who have celebrated their 30,25 and 20 years of Service anniversary have shared their experience of working with ITC Infotech.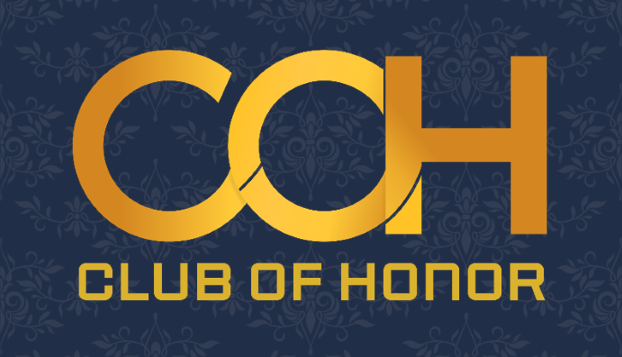 News And Features
ITC Infotech is getting recognized by the industry as a formidable leader in specific identified areas.
Here's a summary of some of the recent awards & recognitions:

Computing: Digital Technology Leaders Awards 2020
The Computing Digital Technology Leaders Awards exist to recognize the achievements of the individuals and companies who are really making it happen at the coal face of the digital technology stack: from website design and coding to UX and project management, from scrum masters and product managers, all the way up to the CDO. ITC Infotech is a 2020 finalist under 'Project Excellence Awards' in the Category of 'Best Automation Project'

VIEW MORE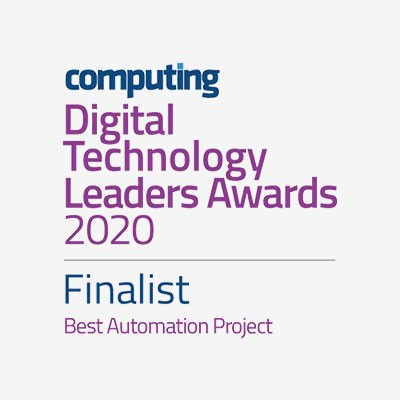 Zinnov Zones RPA Services 2020
ITC Infotech is recognized in the Leadership Zone for Consumer Packaged Goods & Retail in Zinnov Zones RPA 2020 report. The company is also rated among the top 5 Small & Medium Service Providers for RPA services globally. Zinnov Zones for Robotic Process Automation (RPA) services is an annual benchmarking methodology from Zinnov that evaluates the competencies of global service providers in RPA Services, including their industry-specific capabilities.
VIEW MORE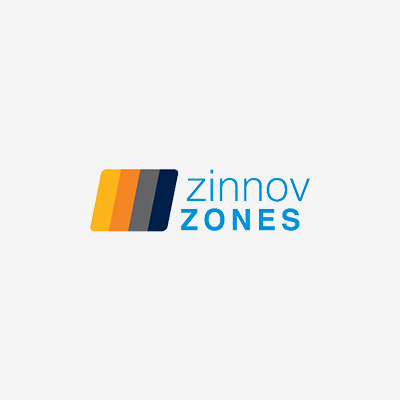 ITC infotech (Test Automation & Testing Services) has been featured
in Forrester "Now Tech: Continuous Automation and Testing Services
Providers, Q1 2021"
This report by Forrester analyst Diego Lo Giudice enables organizations looking to move from manual to continuous testing, build or augment testing capabilities, and improve overall quality at speed to choose from a diverse set of vendors that vary by size, functionality, geography, and vertical market focus.
READ MORE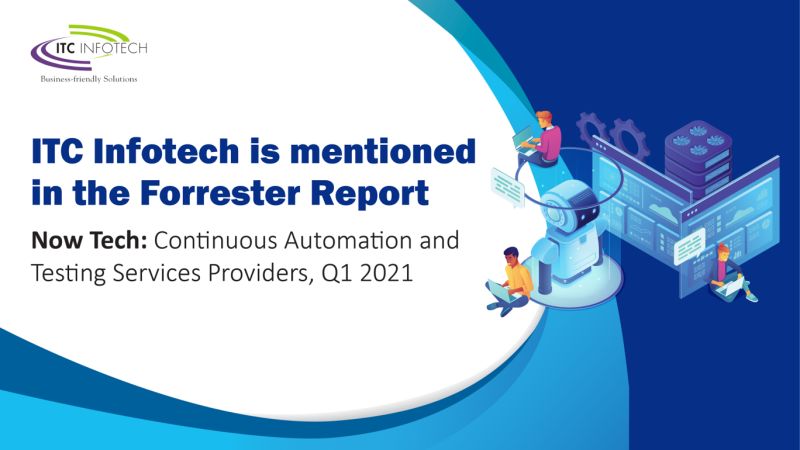 ITC Infotech has been mentioned in the Forrester Report
"Now Tech: Loyalty Marketing Q4 2020
Tools & Technology: The Customer Loyalty Playbook"
The report enables B2C marketers to understand the value they can expect from a loyalty marketing provider and to select one based on size and functionality.
The analysis of the loyalty marketing space has been based on two factors: market presence and functionality.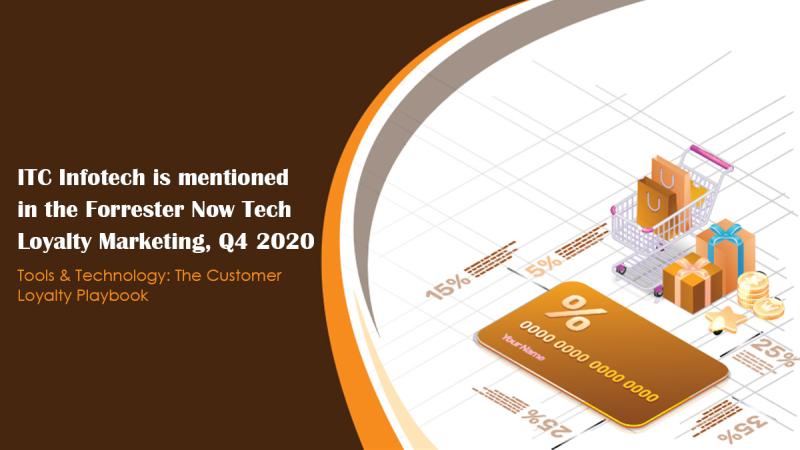 ITC Infotech is included among the top Hyper-automation Service
Providers in Gartner Competitive Landscape 2020 report
ITC Infotech is profiled for shaping new departments, new strategies and new approaches to competing successfully in hyper-automation. This research document by Gartner analysts Cathy Tornbohm, Arup Roy, Arthur Villa analyzes the current competitive factors in the up-and-coming hyper-automation service market.
READ MORE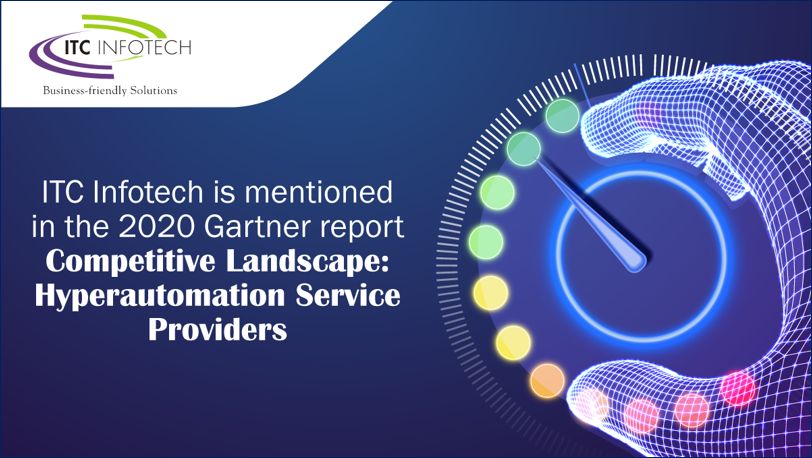 ITC Infotech recognized as an 'Innovator' in Avasant's RadarView™
on Intelligent Automation Services 2020-2021
ITC Infotech has distinguished itself as an 'Innovator' in Avasant's RadarView™ on Intelligent Automation Services 2020-2021.
Avasant evaluated 45 technology service providers across three dimensions: practice maturity, partnership ecosystem, and investments and innovation, as part of this research.
READ MORE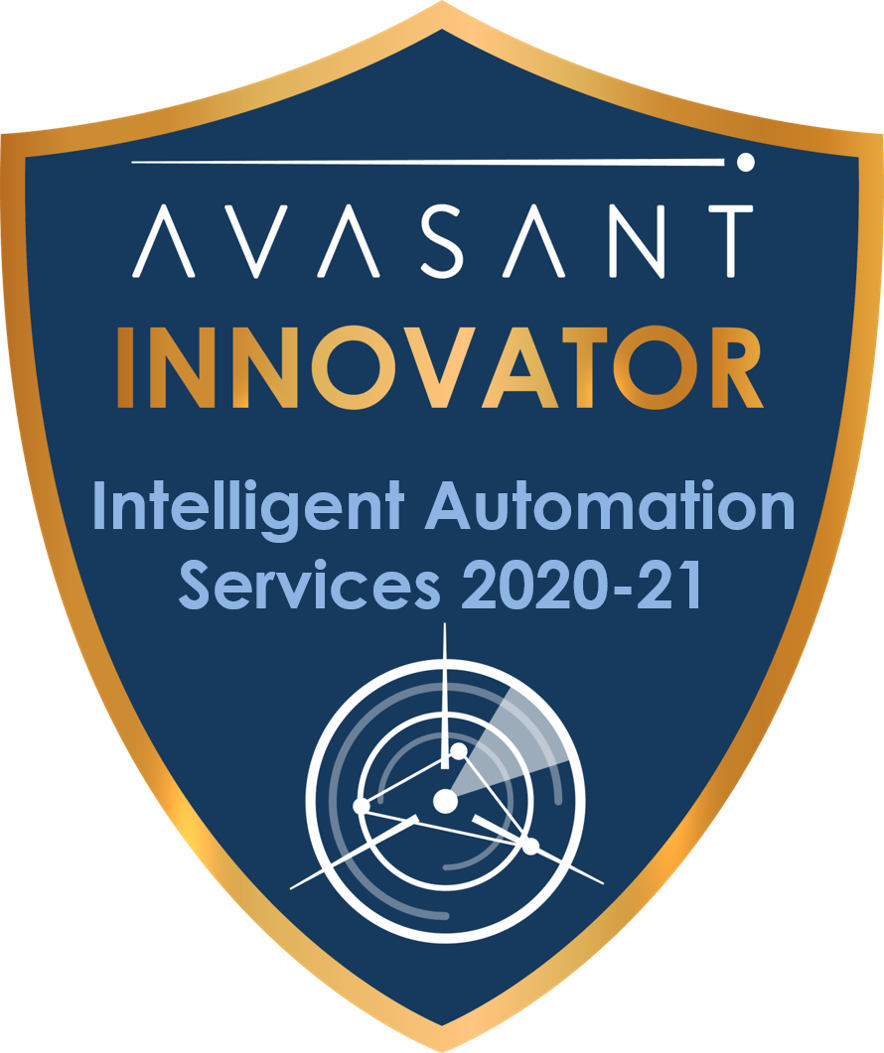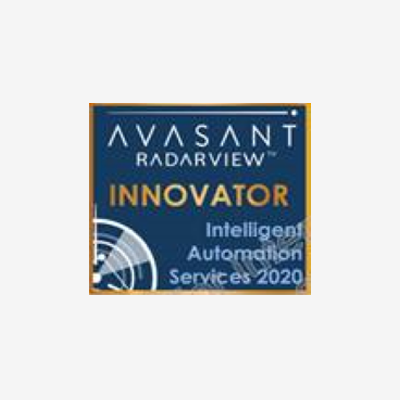 ITC Infotech Wins 3 Global HR Excellence Awards
Best Workplace Practices
ITC Infotech won in this category for its holistic employee-centric initiatives. This award reaffirms our faith in our core philosophy of employee centricity and client centricity. The past year has been a true learning experience, and such global validations of our approach give us the confidence that we will come out of the pandemic stronger.
Managing Health at Work
With the COVID-19 situation, stress levels are rising alarmingly as the compulsions of a distributed workforce lead to a sense of disorientation, disconnection, disempowerment, and isolation. It resulted to an increased attention on overall wellbeing and sustained measures focused on employee wellbeing. This award recognizes our focused engagements & interventions designed to ensure holistic wellbeing and wellness for colleagues during the pandemic.
Talent Management
Recognizes our holistic approach to the Employee Lifecycle. ITC Infotech is recognized among the Top 5 companies and has won against 35 other participants across various categories. These awards recognize the various employee initiatives and industry best practices implemented at ITC Infotech and bears testimony to how we put our core philosophy of 'Employee Centricity' to practice.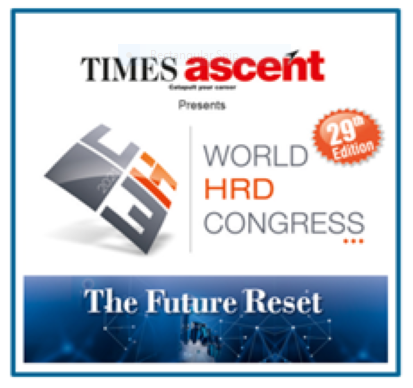 PRARAMBH
Our Campus Connect Initiative
We at ITC Infotech, strongly endorse the belief that education is directly proportional to the development of a country. It plays a critical role in economic and social development. Therefore, the higher education needs to align itself to the needs of the industry to make students industry-ready by the time they complete their academic sessions.
Industry-academia partnerships are the bedrock of future jobs for aspiring workforce. ITC Infotech has been collaborating with Universities and engineering colleges, building a successful industry-academia skilling program called Prarambh. A symbol of new beginnings, this unique program is an amalgamation of both formal and informal learning avenues and includes both technical and behavioral learning modules.
Explore Opportunities
Explore exciting career opportunities at ITC Infotech.
We would love to welcome you back!